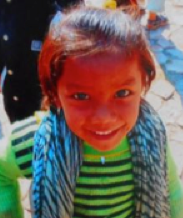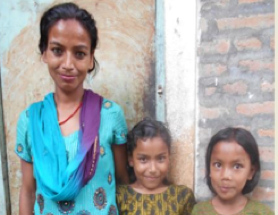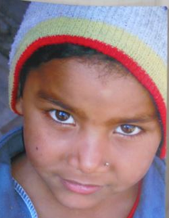 A Family Story from Kathmandu

Sangita and Simron Bhujel were born in an extremely poor household. They lived in a house made of plastic tarps near Chabahil, a district of Kathmandu. Members of the lowest caste, their parents were laborers, and at times, would go days without eating in order to provide care for their children. Sadly, their father died of jaundice, unable to afford medical attention. Their mother, needing to care for Sangita and Simron, then ages one and two, took them to the streets and they became a family of beggars.
A year later, a member of Orchid Garden Nepal (OGN) found them on the streets and took them in. At OGN, the children were fed and given the opportunity to attend school. OGN also helped Lila, their mother, get into the center for Women for Human Rights in Baluwater. There, she was given a place to stay and to work. Today, she works as domestic cleaner and sweeper and is earning enough to support Sangita and Simron.
Keenan's Kids continued commitment in providing food and nutrition for the children at OGN, helped enable the organization to get Sangita, Simron and their mother off the streets. They are a beautiful family, and this is their story.
When we look into the faces of Sangita and Simron,  we see Keenan's smile.