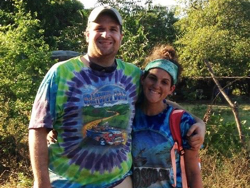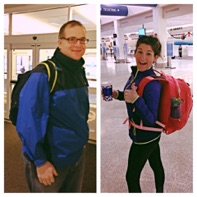 Alex & Johnny Give Back – Nicaragua

Alex Corpora is Keenan's cousin. Johnny is her fiancee and they plan to be married in September 2015. What is remarkable about them is the manner in which they decided to put their lives on hold, and to make Keenan's Kids a priority in their lives.
Alex, after 8 years in New York as a successful associate in support of HBO's CEO, changed her career to better focus on the priorities in her life. The very first thing on her list was to "Give Back." There was only one direction, and that would be to help the indigent children of the world, as Keenan did, through Keenan's Kids. Johnny, who we believe has never taken a vacation in his life, also felt the pull. So together, as they looked forward to their marriage, they decided that "Giving Back" would be the right place to start.
During January 2015, they traded their suits for T-shirts, bandanas and work boots. Together, they immersed themselves in the indigent lives of the children and families in Nicaragua. As missionaries of Keenan's Kids, they partnered with Amigos for Christ, and dug ditches to help bring clean water to rural villages, participated in the Pay-it-Forward program to provide chickens and other animals to poor families, and supported the Keenan's Kids feeding program in the rural village of Chonco.
Upon their return, we could see the difference their journey had made. Later, Alex posted on Keenan's Facebook "You continue to guide us and inspire us to be the best people we can be. I'm so lucky to have had your light shine through me, this year especially, pushing me to limits I never thought I could achieve.

Thank you Alex and Johnny, for making time to help those who cannot help themselves.
Keenan's spirit is alive and well, within you!