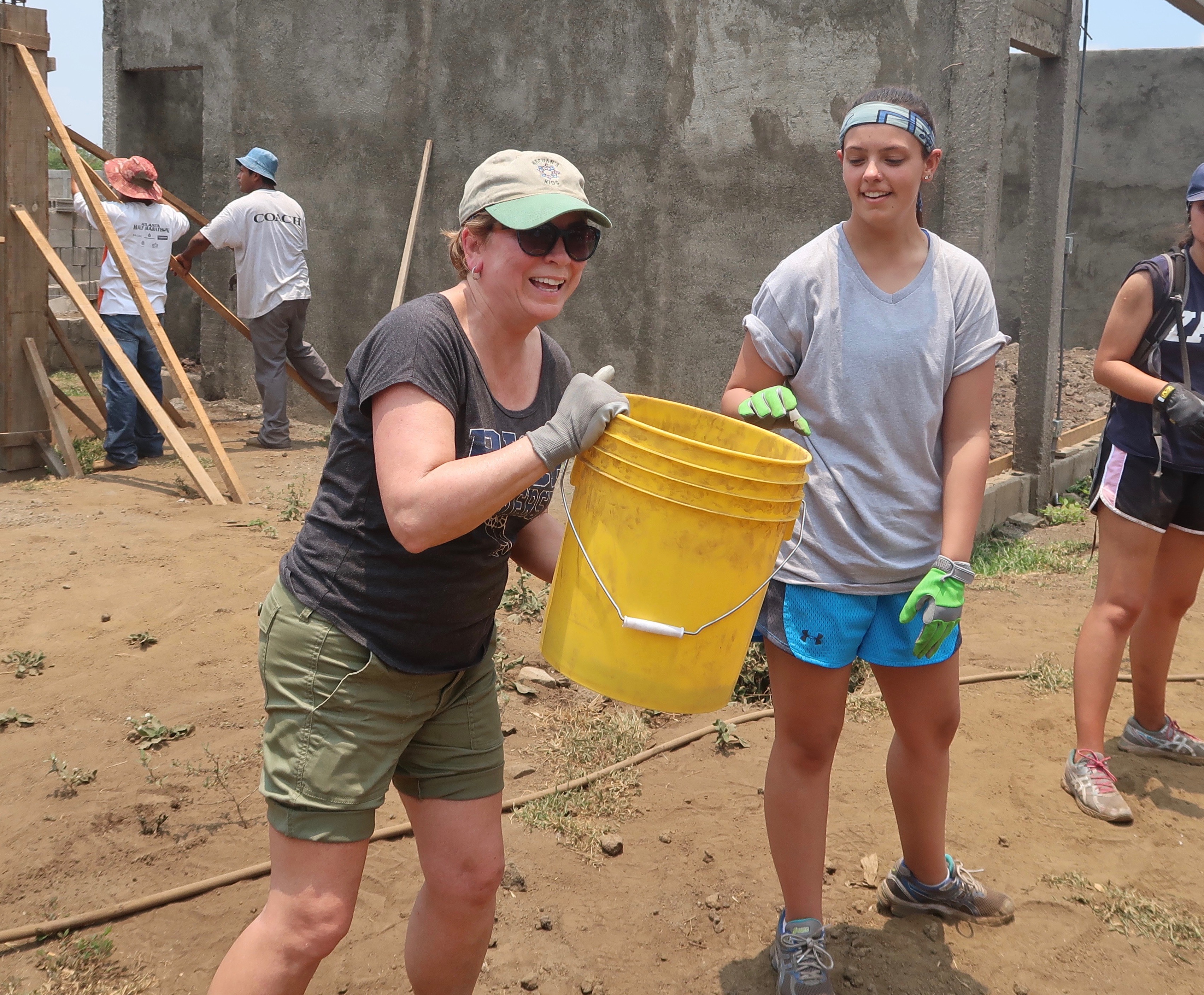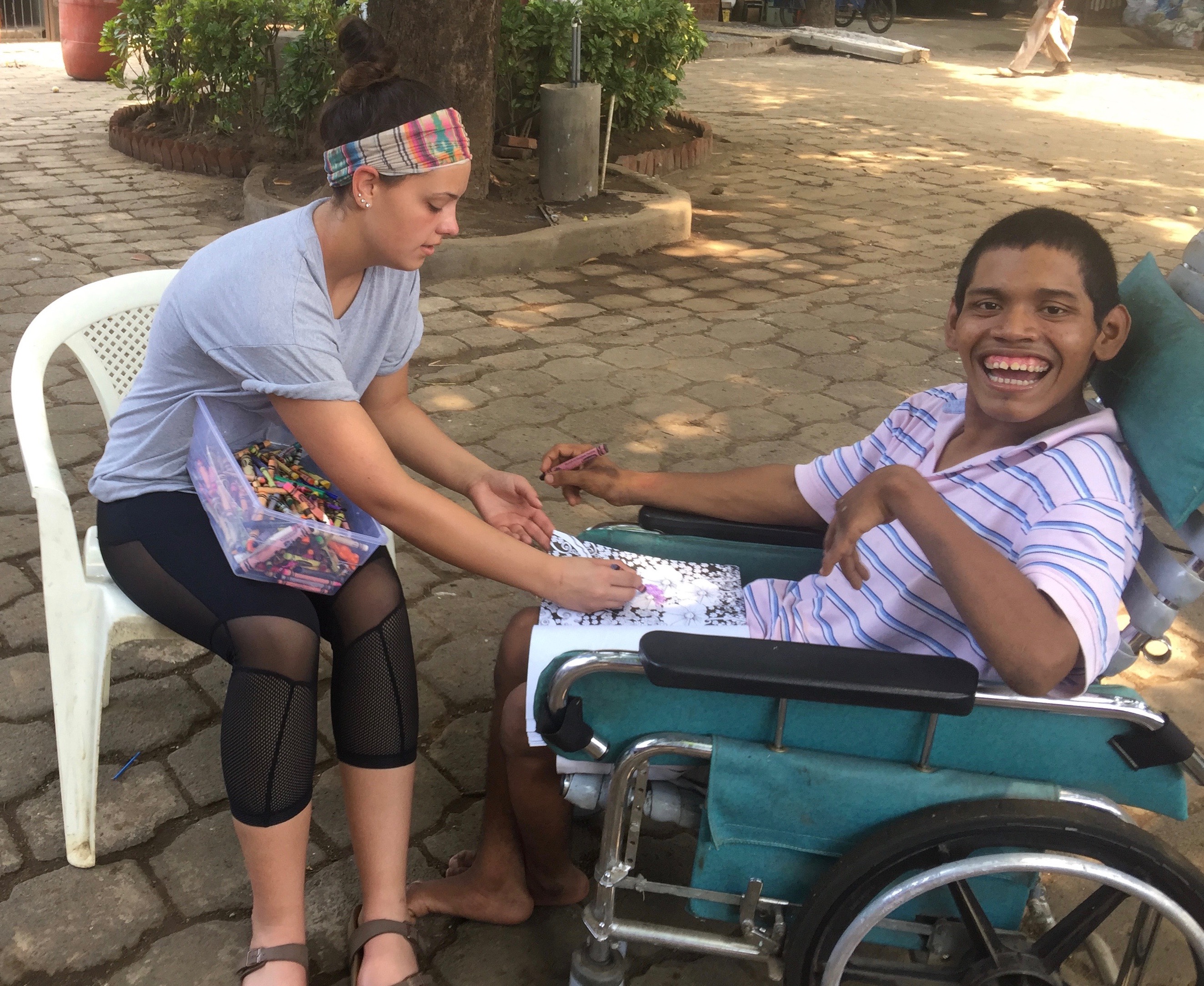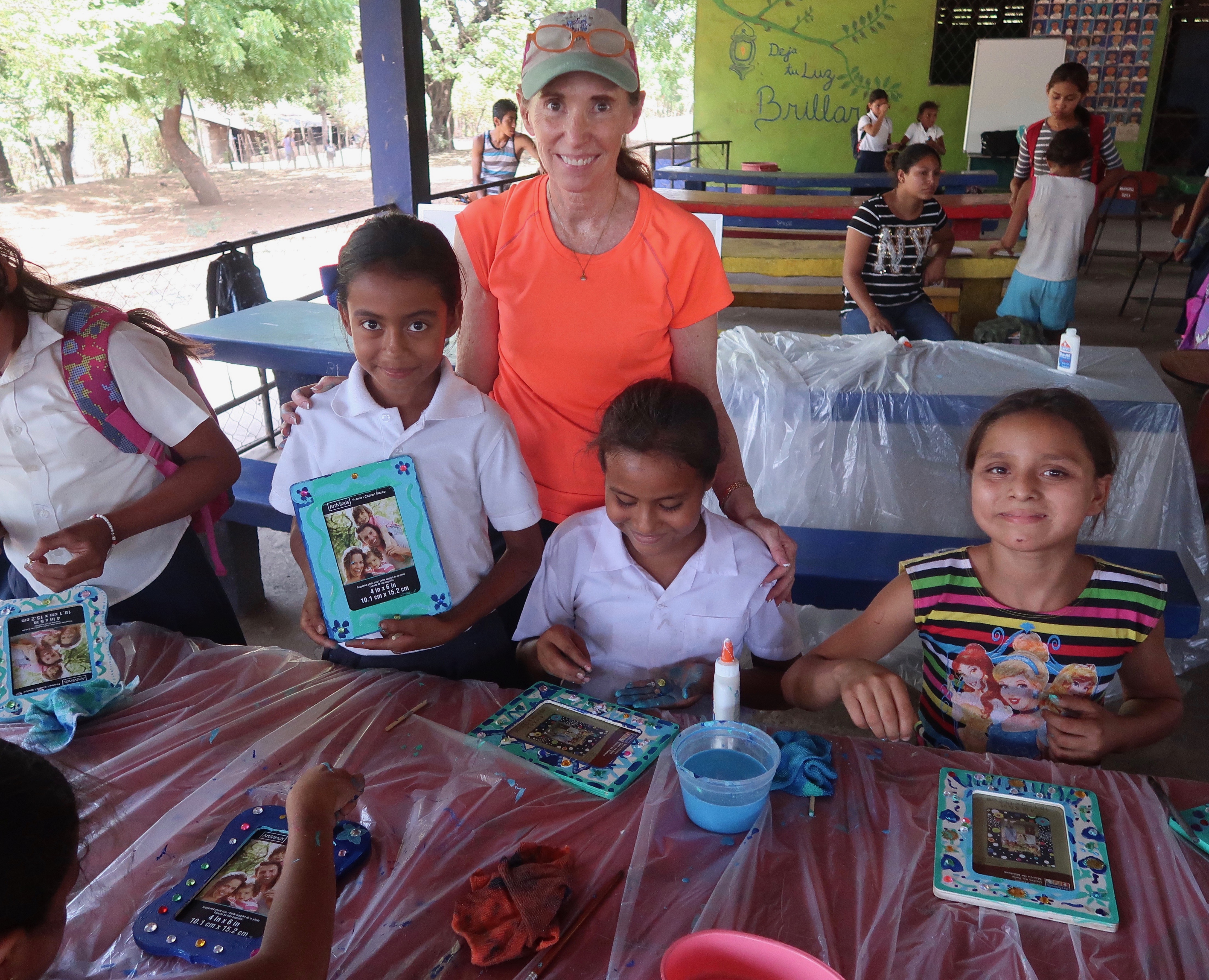 This year we traveled to Nicaragua during the Spring with two very special people. One was our niece, Claudia Van Slyke (upper left and center) and the other, a long time friend and supporter of Keenan's Kids, Bernadette DeRodes (upper left). On arriving in Chonco, we were cast into the midst of the new school building compound construction. Over the years, the Keenan's Kids school/feeding program has become so successful that a significant number of families from other rural parts of Nicaragua have been moving into the Chonco community. It was extremely satisfying to see after our many years of  encouraging parents to allow their children to attend school rather than work at home or in the fields. But today, families are seeing the fruits of their participation. Their children, now armed with a better education are better able to contribute more to their families and community, and many are even moving on to high school. These are very exciting times in Chonco!
Well, after a quick briefing, we were on the job. Mixing cement, passing it in buckets and even doing a little of the finish masonry work. The Comedor (Keenan's Kids feeding center), the original school and the new school addition form the heart of the Chonco village compound. At present, there are approximately 275 children in the current school building. With the additional building, there should be room for another 100 students and an easing of the current overcrowded classrooms. Also, each grade (from Pre-K to 6th) will now have its own classroom. Previously, classrooms had to be shared between grades 2 and 3, as well as between grades 4 and 5. Naturally, this complicated both the teaching and learning experiences. We are so pleased to have been able to be a part of this community's transformation.
Finally, aside from the construction, Maureen managed to lead an art project and Claudia and Bernadette made time to visit with some of Chonco's disabled children. We are so grateful that this community has allowed us into their lives.
For sure, Keenan is smiling with all of us!