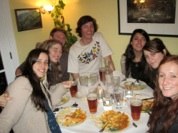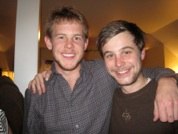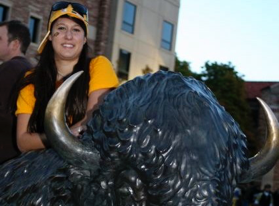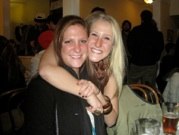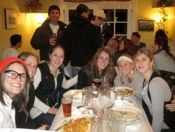 CU Buffs Support Nepal Food Programs

During their Senior Spring semester, friends of Keenan at the University of Colorado sponsored a Fund Raiser to help support the mission of Keenan's Kids in providing food and nutrition to indigent children throughout the world.
Robert Wilson, Brad Smith, Melaina Packard and Ellie White started the idea, and soon after, all of Keenan's CU friends were on board. Since Keenan's Kids supports a day care center in Nepal, the group approached Sherpas, a Nepalese restaurant in Boulder, CO to cater and help sponsor the Fund Raiser. Sherpas fully supported the initiative and hosted a remarkable festive event for the CU students in their quest to support Keenan's Kids. The event was a tremendous success and a real tribute to these young students who, in the midst of all the challenges of Senior Year, found time to help support those less fortunate than themselves.
All of the proceeds will go to support food and nutrition for the Nepal day care center (about 75 children ages 1 – 4) and an affiliated school (about 100 children ages 5 – 12).
Thank you CU Buffs and Sherpas, for caring and for helping Keenan's Kids to help feed the children of the world!!!