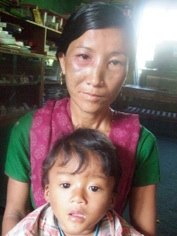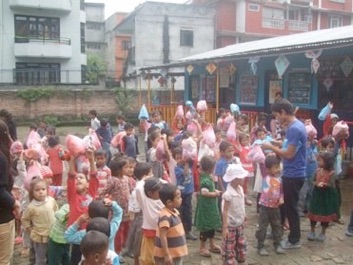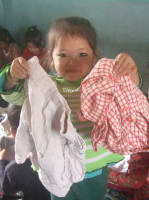 During late September and early October, Keenan's Kids helped the children of Orchid Garden Nepal celebrate Dashain, through its ongoing commitment to provide food and nutrition to this day care facility. Dashain is the longest and most auspicious festival in Nepal, celebrated by Nepalese of all caste and creed throughout the country. The 15 days of celebration occurs during the bright lunar fortnight ending on the day of the full moon. Fundamentally, the main celebration of Dashain is the triumph of good over evil, symbolized by the goddess Durga slaying the terrible demon Mahisasur.
During the 15 days, there are many festivities involving family time and giving thanks for all that the people have. For the children of OGN, their celebration and main meals were here, at the OGN compound. As part of the celebration, OGN also distributed clothes to the children.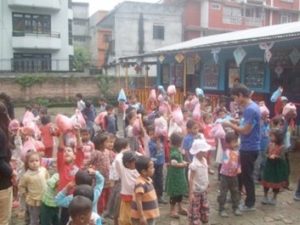 In preparation for the festival, the staff at OGN, after purchasing basic ingredients, undertook cleaning, sunning and grinding the various spices to be used in making their own home-cooked meals.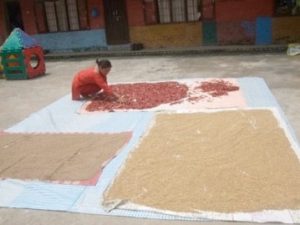 Keenan's favorite was always the chilli.
Thank you for opening our eyes sweetheart!