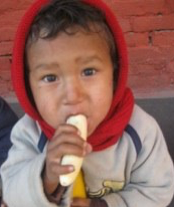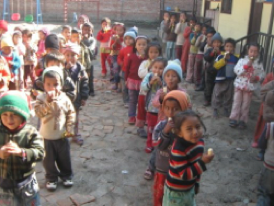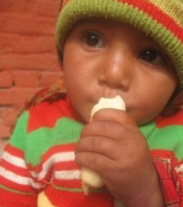 Fruit on Fridays – Happy Days

Bina and the others at Orchid Garden Nepal have kept our Fruit on Fridays Program going strong. Above, the kids get in line, get their piece of fruit, and then – very happy. Bananas in winter – mangos in summer.
Thank you all for helping Keenan's Kids!