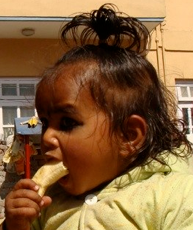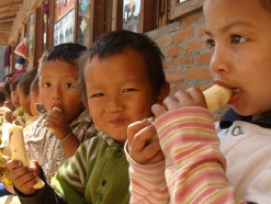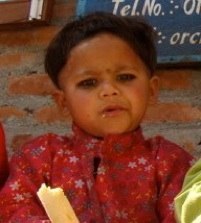 Because of the overwhelming generosity of all of you who have supported Keenan's spirit, Keenan's Kids has been able to provide a fruit supplement to the children at  Orchid Nepal, once a week. We call the program "Fruit on Fridays." Fruit is seasonal, with mangos available during the summer, oranges in winter and bananas throughout the year. Yet, fruit is a real luxury in Nepal, and many families simply cannot afford it for their children.
Bina Basnet, Director of Orchid Nepal, has provided us with these photos of the children, on a recent Friday. She sends her many thanks to all of you for helping so much to keep the children of Nepal healthy.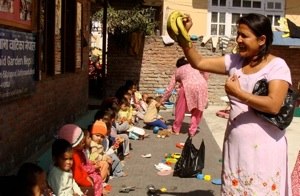 Thank you, thank you, thank you, thank you!!!