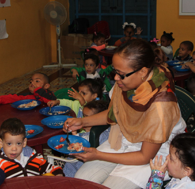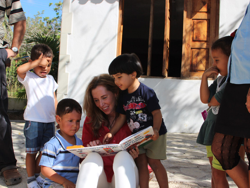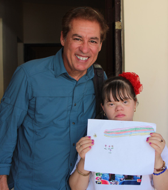 Keenan's paternal grandmother, Dulce Maria Cancela Rodriguez de Fernandez, was born and raised in Havana Cuba. We felt that Keenan would have wanted Keenan's Kids to give back in Cuba for all that her grandmother did for her.
So, during February 2016, Frank and Maureen accompanied a wonderful woman, Consuelo Issacson, to Havana Cuba. Consuelo is affiliated with the philanthropic organization, Caritas, and is responsible for raising half of their annual budget in the US. Caritas' operations in Cuba are extensive, including support for indigent children, down syndrome children, and providing a variety of services for the sick and elderly.
Our mission was to determine where Keenan's Kids could play a significant role in helping Cuba's children. With Consuelo's assistance, we were invited to spend an evening with US Ambassador to Cuba who provided invaluable insight as to how Keenan's Kids could operate in Cuba.  But most important, Consuelo took us throughout the entire country, including visits to the provinces of Matanzas, Cienfuegos, Bayamo-Manzanillo and Holguin, where we were able to meet the various Bishops who support and oversee the Caritas operations within their communities.
While we did not find the indigent-type of children's community we were looking for, Keenan's KIds did make a contribution to support the food and nutrition programs for the various children's programs we did visit. These were programs were already substantially supported.
Keenan's Kids will return to Cuba in the Fall of 2016 to visit a very poor area in the province of Pinar del Rio. And there Keenan, we hope to find and do your work.