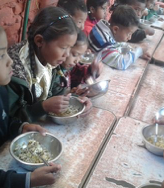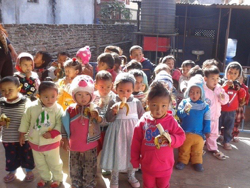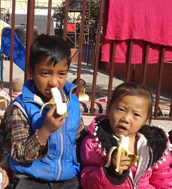 The Perseverance of Nepal
Nepal suffered a 7.8 magnitude earthquake on April 25, 2015, and then suffered another one of 7.3 magnitude on May 12, 2015. As a result, approximately 600,000 families have been displaced from their collapsed homes. Orchid Garden Nepal(OGN), the children's daycare center located in Kathmandu and supported by Keenan's Kids, lies almost equally between the two earthquake epicenters.
Throughout Nepal, water has become the pressing concern. The earthquakes destroyed nearly 5,200 water supply systems and 220,000 personal toilets, according to government sources. In and around Kathmandu, a million people are now in need of a consistently safe supply of drinking water and usable toilets. The political dysfunction is paralyzing an already devastated population.
Today, about a year and a half later, continuing to work through death, lost homes, food and water shortages, essential propane shortages, and political dysfunction, the children of Nepal persevere. Remarkably, the children do not complain. They eat when they can and find comfort and compassion in their families and the wonderful volunteers at OGN.
Keenan loved the children of Nepal, and her spirit drives us to do all that we can. Keenan's Kids continues its increased support for these children, whose resolve and determination to survive is inspirational.