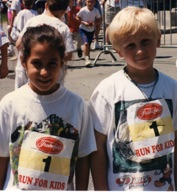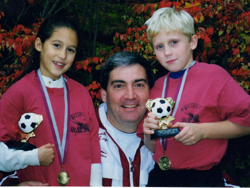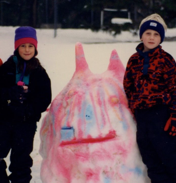 A.J. Delago Tackles Nepal's Earthquake

A.J. Delago was Keenan's childhood friend that lived next door. They ran races together, they played soccer together and they built snowmen together – they were the very best of childhood friends.
A.J. is now in Medical School at St. George's University. When he learned  of the devastating 7.8 M earthquake in Nepal on April 25th, he knew he had to do something. He knew that Nepal had been an important part of Keenan's life and that Keenan's Kids was supporting Orchid Garden Nepal, a local daycare center in Kathmandu. A.J. wanted to do something for the hundreds of thousands of people who had been made homeless, and to support the work of Keenan's foundation.
Over the next two weeks, together with the entire student body at SGU Medical School, A.J. and his colleagues raised over $11,000 which they provided to both the Nepal Medical Students Association and Orchid Garden Nepal to help this devastated population. He told us "it was a team effort."
When A.J. was a child, he was an extraordinary, relentless athlete and team player who always gave his all at every event. He was a warrior and a friend. It's inspirational to see the extraordinary young man that he has become, and the "team player" he continues to be.
Thank you A.J. You have helped the people of Nepal who couldn't help themselves. And for sure, you have put a smile on Keenan's face.
Thank you, thank you, thank you!!!